Global Peering
More than 200 ukrainian and foreign ISPs are using Global Peering from Giganet.UA

Global Peering is a cost-effective service which points to reduce IP transit and network costs by aggregating all kinds of ISPs (e.g. end customers internet providers, datacenters, transit operators, CDNs) on a single L2 network.
By connecting to Global Peering service your network will gain:
L2 connectivity with more than 240 ukrainian and foreign ISPs and telecom operators.
No need to negotiate private peering with all our members: just setup BGP session to our routeservers and you will get all their prefixes (and they will got yours) instantly.
Access to various CDNs (Google, Akamai etc).
Access to the Root-DNS server E, as well as authoritative nameservers of 57 TLD-zones (including .UA, .FR, .DK and .CAT).
Flexible management of your traffic with BGP communities, possibility to build selective peering policy.
Statistics of your traffic flow to other members: SuperStat.
Access to our LastMile service.
At the moment Global Peering has:
240+ members.
79100+ prefixes from 11900 autonomous systems.
43 - 1GE ports
310 - 10GE ports
20 - 40GE ports
12 - 100GE ports
Summary exchange traffic bandwidth has reached the 1 terabit per second point.
Giganet.UA growth chart
Traffic amount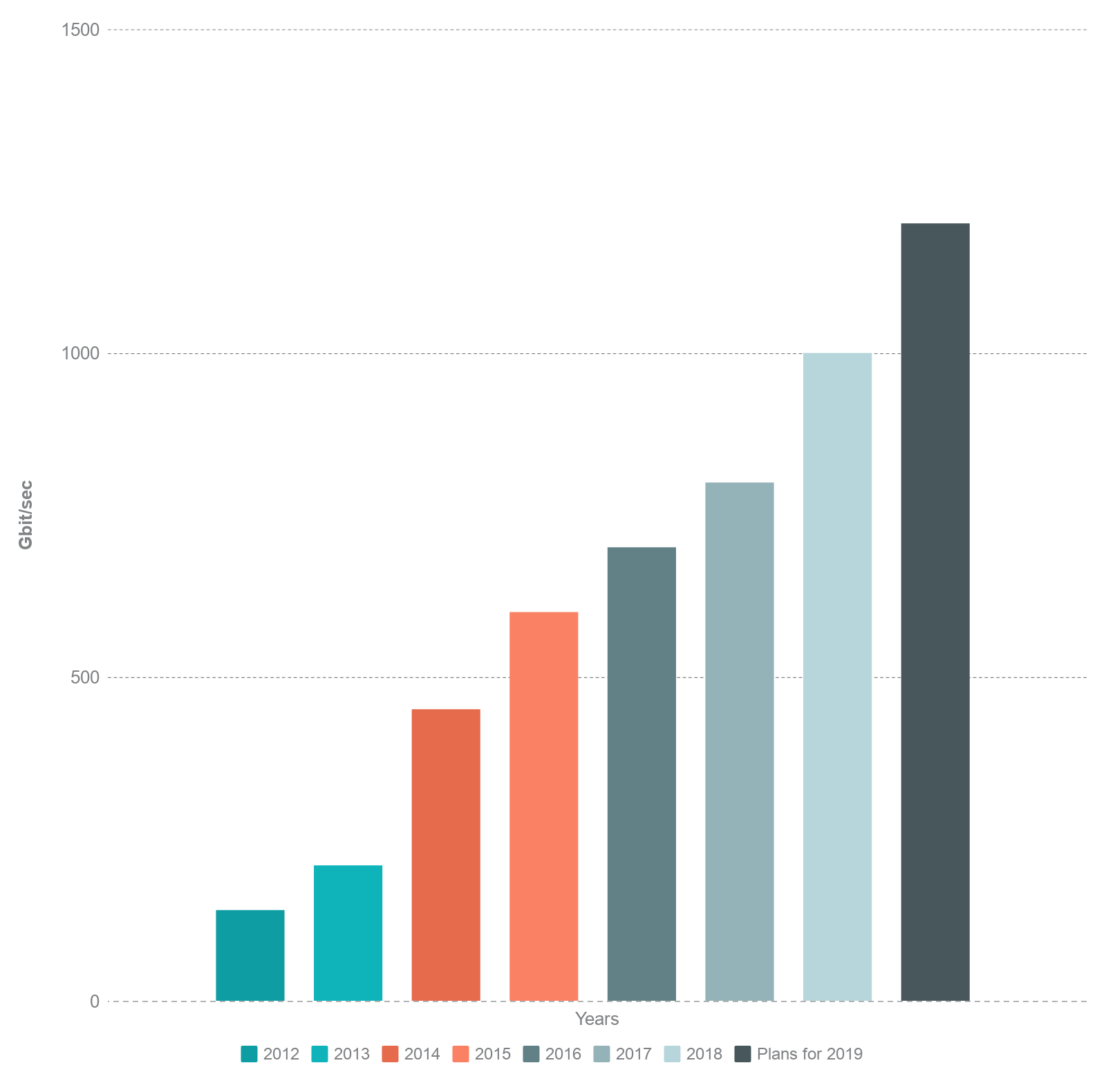 Members count